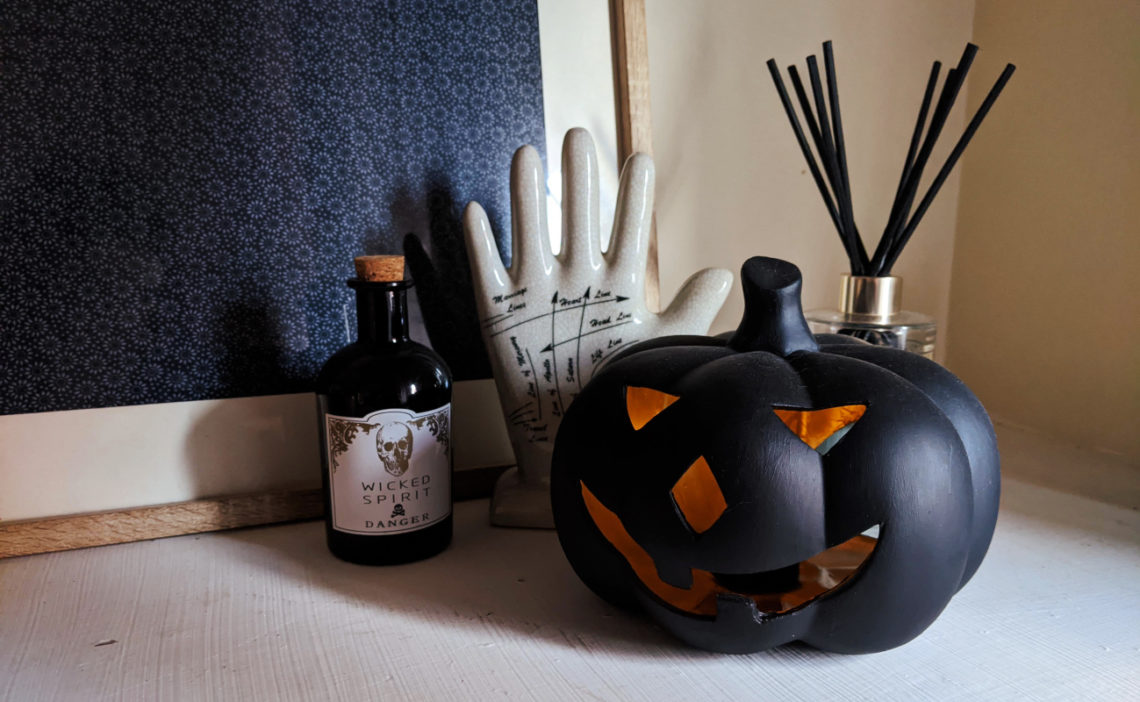 How To Have An Eco-Friendly Halloween
Are you celebrating Halloween this year? The traditional trick or treating might not be happening this year but it's still possible to get into the spooky season, while doing as little damage to the environment as possible.
Next time you're in the shops, take a look at the Halloween aisle. If you're aware of what our planet is facing right now, these shelves do not make for happy viewing. There is so much plastic, and single use plastic that will be going to waste come the 1st of November.
With all this in mind, and given what 2020 has been like, we believe there are things we can do to reduce our environmental impact and still enjoy Halloween.
Don't buy plastic if you can help it
Thinking back to that aisle, at least 90% of everything on it will be plastic. Plastic chains, plastic skeletons and plastic costumes. Even if you're seeing those creepy hanging ghosts and thinking they aren't plastic, look at the fabric they're made of… 100% polyester.
We love Halloween decorations, they're perfect for setting the mood but we cannot endorse buying these plastic decorations that are poor quality. Ignoring the eco element for the moment, the paint jobs on some of these decorations is the scariest thing about them.
Where you can this year, choose natural materials. Decorations made from cardboard and paper can be recycled and if you're looking for something long lasting, why not make decorations out of clay or find some ceramic options in the shop. These are perfect because they can also double as a fun halloween activity if you aren't able to trick or treat this year.
Make your own Halloween costume, or better yet go second hand
One other thing hanging on these shelves are the costumes. The vast majority made of plastic and more worryingly will probably only be worn once.  Buying a brand new costume every year is just not sustainable.
Personally, we don't believe there's anything wrong with going as a witch every year but young children and teens will want a different look each year. To avoid wasting material why not check your local charity shop to see if there are any donated costumes? Or better yet, get creative and make your own costume.
You'll be saving clothes from landfill and most likely saving yourself money too. Just be sure to properly recycle any off cuts or clothing you can at the end of your costumes life.
If you really like a costume there is nothing wrong with keeping it for next year either. Alternatively, if you'd prefer something new you could arrange to swap with friends or family next year so nothing goes to waste.
Don't waste pumpkins!
More than half of the 24m pumpkins carved for Halloween in Britain this year will not be eaten, according to new research. Only 42% of Britons actually realised you could eat the insides of a pumpkin. When food waste is a tremendous problem in this country this isn't food we can afford to be wasting.
With the interior of a pumpkin being very similar to butternut squash it's perfect for soups, roasts and curries. The seeds you scoop out of the middle of the pumpkin are great for roasting and covering with a spice mix of your choice, store them in an airtight container for a healthy snack that can be portioned out and taken on the go. We're always a fan of a BBC Good Food recipe so here are all of their pumpkin recipes for some inspiration. Happy carving!
---
As with any celebration the trick to being eco-friendly is to think carefully about what you're buying and what it's made of. Make the conscious decision, if you are able, to buy things that will last a lot longer than a single year. Choose natural products where you can and think about what you already have at home. For example, instead of a plastic bucket for sweets if you do go trick or treating take a cotton black tote bag or a pillow case. Use coloured paper to make garlands to hang around the house instead of using plastic webbing that will go straight in the bin when you're done.
These little swaps will be what makes a difference and can help to have a more eco friendly Halloween.