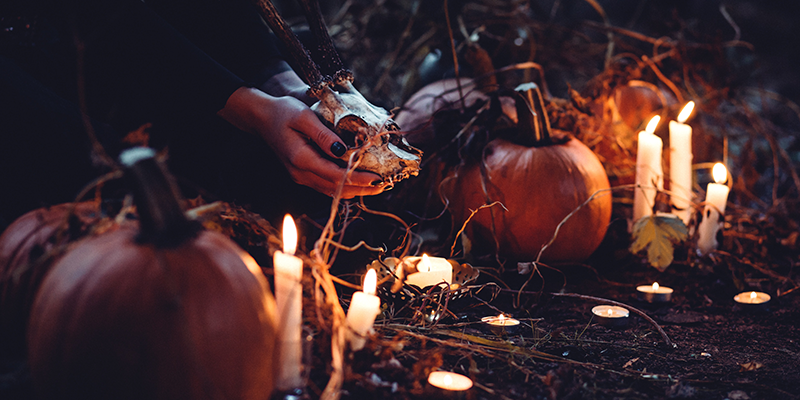 How to have an eco-friendly Halloween
With Halloween just around the corner, we have 5 tips on how you can have a sustainable and eco-friendly 31st October with very little waste.
With most holidays, Halloween can often lead to a lot of waste and unnecessary purchases. Not only does this have a huge impact on your bank balance, it's also bad for the environment and is contributing towards climate change.
With pumpkins, costumes and decorations, there are a lot of ways we can be wasting money and damaging the environment when we're enjoying the occasion.
Here are our 5 top tips on how to have an eco-friendly halloween that won't contribute towards climate change.
Sustainable costumes
Try not to be tempted into buying items for your halloween costumes. You'll probably only wear your costume once and then throw it away!
Instead, have a look at your wardrobe and see if there are any items that inspire you to create a costume. This saves you money and will help you get creative!
You can also turn this into a chance to get your children involved in creating their own costume.
If you really need to purchase something, visit your local charity shops to see if they have any items that will work. Shopping in charity shops is a great way of avoiding fast fashion and giving clothes a new lease of life.
Make your own decorations
It's time to get crafty! You probably already have items in your home that you can use to create spooky decorations for your home!
For example, you could use old tights to create spider webbing. Simply rip up any old tights or stockings with holes in and hang them around your doorway to create a spooky entrance! Cardboard boxes can also be turned into creepy tombstones for your front garden – just don't leave them out in the rain.
Don't forget, you can also use decorations you used last year. Reusing is one of the best ways to have a more sustainable halloween.
Get creative with your pumpkins!
Pumpkins are a staple of halloween celebrations! But sadly 14.5 million pumpkins are expected to go to waste this October.
We've blogged about six ways you can use a pumpkin this Halloween to avoid them going to landfill.
Delicious treats
Whether you're hosting a party or waiting for trick or treaters, try to buy local produce for your halloween treats.
Shopping locally helps to cut down the amount of energy used to transport goods to you and it helps to support local businesses near you!
Visit your local market to see what delicious treats they have in store that you can serve to your friends and family.
You can also look out for treats that have minimal or recyclable packaging to help reduce the amount you waste.
If you're planning on celebrating at home with your friends and family, think about cooking up some treats instead of buying them in. BBC Good Food has a list of great halloween recipes you can try out.
Leave the car at home
If you're planning to go out trick or treating with the kids this year, think about leaving the car at home.
This will cut down your carbon emissions and make the neighbourhood safer for other trick or treaters! Road journeys account for 22% of total UK emissions of carbon dioxide (CO2), a major contributor to climate change, according to Environmental Protection UK.
If you need to travel to reach your destination, consider using public transport instead to help cut down on your carbon footprint.
Remember, try to reuse instead of buying new each year. Reusing our old items is one of the best ways we can help tackle climate change and live a more sustainable life.
Happy halloween!