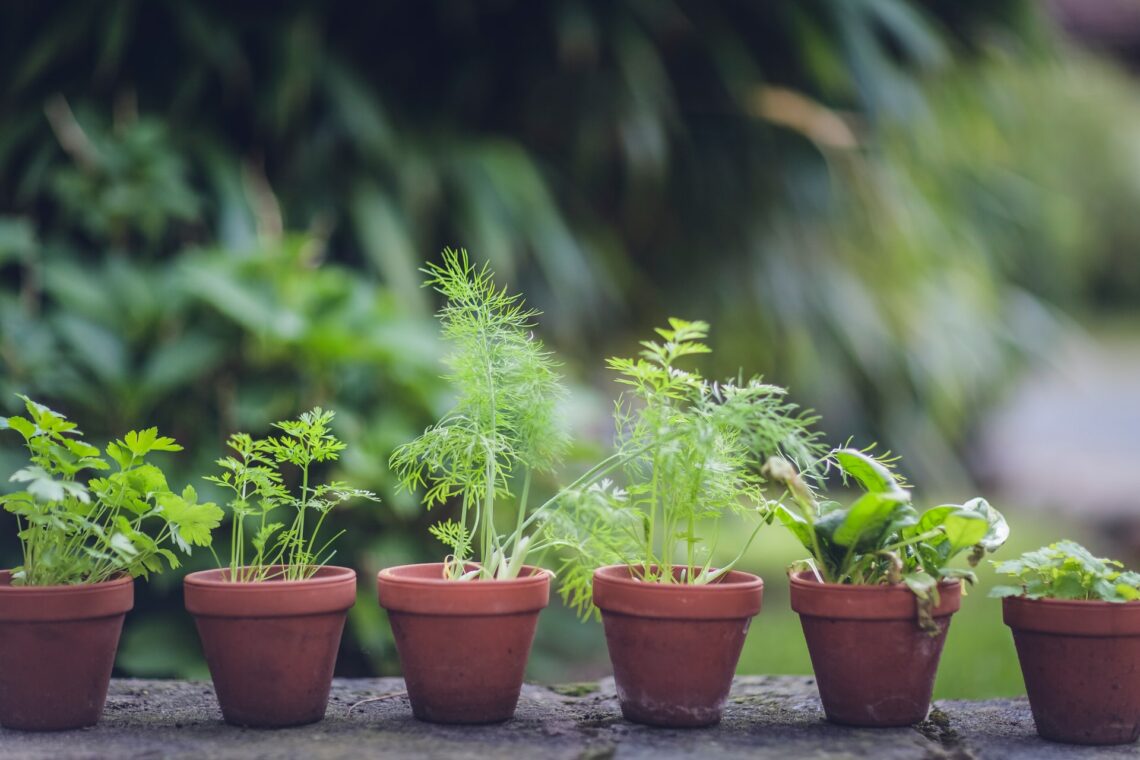 Dig Into Gardening in 2022
We don't know if you've noticed, but the sunshine keeps making an appearance!
If you're anything like us you'll be absolutely itching to get out into the garden and enjoy the brighter weather.
We love gardening! It brings colour into any space, gives you a tactile hobby that gets you away from a screen and gets you into the great outdoors.
If this is the year that you've decided to discover your green thumb we've got some tips to help you make the most of your gardening, your time and of course how to get started in an eco-friendly way.
Plant what you'll enjoy
The first step is the "boring" one, the planning step. Look at the space you've got and come up with a realistic map of the space you have available. This will prevent overcrowding the plants you grow and help manage the workload.
Brand new gardeners often want to grow everything all at once, we certainly did! This step allows you to still be excited, but slow down before buying the whole garden centre.
There's a reason we haven't said plant what you need. By saying only plant what you need you could exclude a lot of beautiful flowers and plants that the local environment needs but you specifically don't.
Consider what you would like to see in your garden, or what you'll use most when you're cooking. Do you want to grow your own tomatoes for fresh salads? Or maybe you'd like to have fresh strawberries to add to desserts?
If you'd like to grow lots of colourful flowers to brighten your garden, why not think about the local wildlife. You could plant flowers to bloom in different seasons to give butterflies, bees and other insects a varied food source all year round.
We did this last year and really thought about what we could plant to benefit bees throughout the winter and it was lovely seeing these bursts of colour in the garden.
Be realistic about the time you have for gardening
Wanting to turn your garden into your own personal oasis is a wonderful goal, but if you work 12 hour shifts or already have extensive commitments this might not be possible right now.
This is the advantage of completing a plan before you really get started. Research the types of plants you want to grow and identify which ones are going to be the lowest maintenance and which ones you're most likely to be able to help grow.
For example, pansies and lavender are easy to grow and require minimal effort to grow well. Whereas something like peas, while easy to grow, will require constructing something for them to climb. This is only a small task but if you've got lots of plants that need that extra bit of care, all of a sudden your peaceful hobby can feel like a full time job.
Keep waste down while you garden
Gardening is a hobby that can 100% give back to your local environment and enrich your home life, but unfortunately even this can contribute to waste. Firstly, try not to buy all of the trendy gadgets that go along with a new hobby.
While you will need some equipment don't rush straight to the shops. See if friends or family are gardeners, chances are they might have some spare pots you could have or buy. If you're really lucky they might even have spare tools, seeds or let you have some cuttings to propagate.
It's tempting to want to get matching containers for your garden, but if you can, try and avoid new plastic pots. You might already have some suitable containers for starting plants off, simply add holes for drainage and you've upcycled a yogurt pot into a mini plant pot. Also, keep an eye outside of your local allotments, as the season goes on many gardeners place spare pots outside for people to reuse.
If none of these are available to you and you need to buy from the garden centre, that's fine! Many now offer alternatives to plastic pots with options like biodegradable seed starter pots, the classic terracotta pot and plastic pots made from 100% recycled plastic. Like these ones from Ocean Plastic that are made from recycled fishing nets and rope, they can be recycled again once you're done with them!
---
Gardening is a fun hobby that can get you back into nature, bring life to your community and kitchen, keep you active and improve your mood. With a little planning and consideration there is no reason why this can't be a lifetime hobby that has little to no negative impact on the planet.
We hope you enjoy gardening! 🪴🌻