What is Greenwashing? The Trend To Avoid In 2021
Greenwashing is not a new trend by any means, it's been around since consumers first started to challenge companies to adopt greener practices and reduce their impact on the planet.
However in 2021, with more eco-friendly practices becoming mainstream (as they should be!) there are going to be companies that engage in this type of marketing to profit from people's desire to be better for the environment..
So, what exactly is Greenwashing?
Cambridge dictionary defines Greenwashing as the following:
Greenwashing is a symbolic gesture. Companies engaging in this practice are either directly misleading consumers that they are eco conscious or they are exaggerating how green their products and practices are for profit. Regardless of which it is, nothing about greenwashing is good or ethical.
There is nothing wrong with companies exploring green options and making changes to reduce their impact on the environment, it's something we truly love to see!
For some people this is the first time they'll be making green changes and these products can often create conversation that is important to the green movement. However it's important to be aware that while these can be a great start, these small additions to product lines aren't always as green as they claim to be.
An unfortunate example of this is the "Garnier Micellar Reusable Make-up Remover Eco Pads". While these seem like a great way to cut down on single use cotton pads, the Garnier alternatives are not what they seem.
They're made of 100% polyester which will not break down when they reach the end of their lifespan. They even say on the product description "Eco Pads cannot be recycled. After 1000 uses, please dispose in the bin.". It's also worth considering that they will shed microfibre plastics every single time you wash them.
At first glance these look like a great way to reduce waste in the bathroom, but in practice there are far better alternatives out there.
For example, we are still loving our bamboo face pads from My Little Eco Shop. They are even cheaper than the Garnier ones. The My Little Eco Shop ones work out at approximately £1.25 per pad while the Garnier ones are £2.99 per pad*.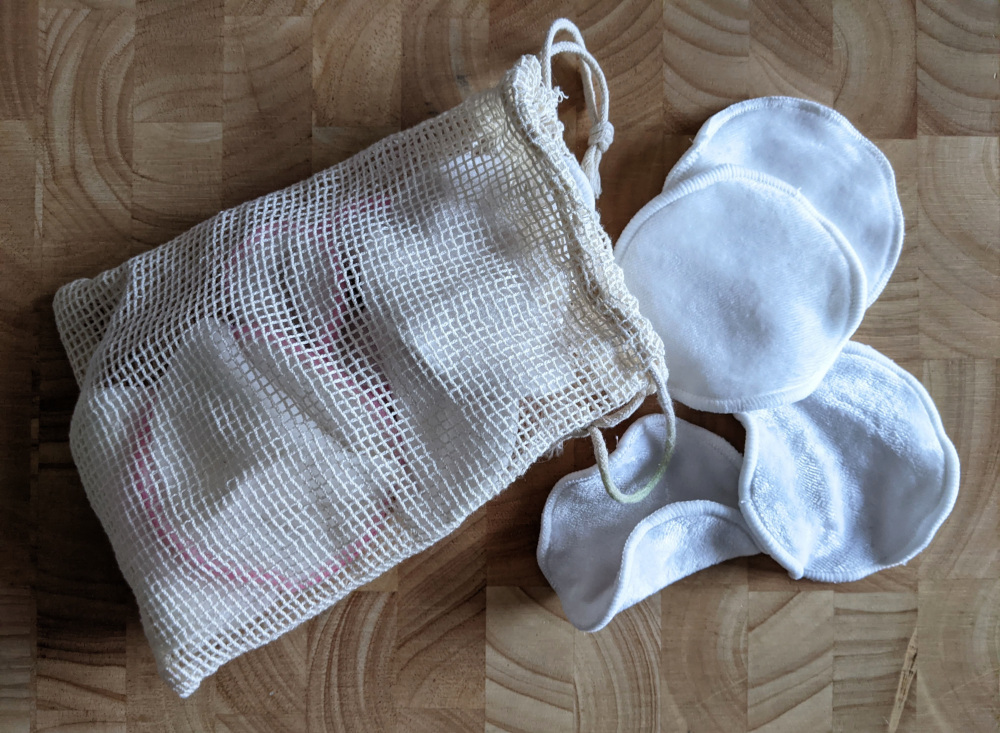 Greenwashing is not always that easy to spot.
A less obvious form of Greenwashing is where companies will offer greener alternatives but make no effort to contribute to ending the cycle of over consumption or changing their business practices to be more eco friendly.
A perfect example of this is H&M. This company has most definitely taken steps to be more environmentally friendly, introducing recycling schemes and promoting their conscious collection.
You would not be wrong to be taken in by this and believe they are a more ethical brand to purchase from on the highstreet, especially when there are so few green brands on the highstreet to compare their practices against. However, they ultimately still promote the fast fashion model which as we know is unsustainable and one of the biggest contributors to climate change.
Unfortunately, with eco friendly products and practices becoming more and more popular there are companies that will seek to profit from this without doing the hard work to change their businesses.
It's important that we take the time to consider just how green the companies we purchase from are and to make sure we are not listening to the marketing hype.
As we see with the face pad example, often the eco friendly options can actually work out cheaper than sticking with the big brands we know that aren't changing fast enough to make a real impact.
For 2021, let's take the time to really do the hard work and consider how ethical and green our purchases really are and make the effort to purchase as green as possible when we can.
*based on non sale prices displayed on 01.01.2021.