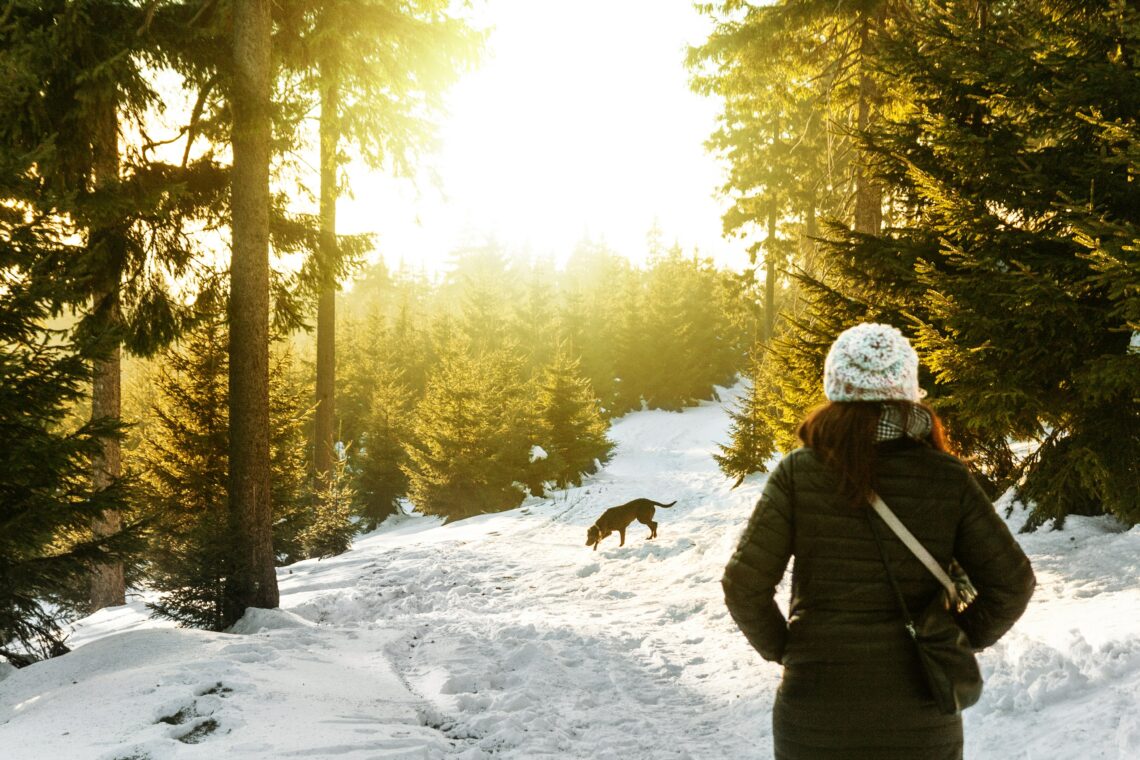 5 reasons to get outdoors this winter
January is notorious for making you feel a bit down in the dumps. The excitement of the festive season has worn off and your wallet has likely taken a hit from the festivities in December.
If this sounds like you, then January is the perfect time to go out and explore the outdoors. From leisurely walks, to free activities with the kids, there are so many fun things to enjoy in the great outdoors.
1. Helps alleviate stress
Walking has been proven to help increase your productivity and alleviate stress. At this time of year, it can be easy to get bogged down with work or home life.
Becoming stressed can happen to anyone at any time and it can have serious impacts on both your mind and your body. Stress has been linked to poor immune health, mental health and physical health. But a natural stress reliever is easily accessible, with the great outdoors.
Taking just 10 minutes each day, or longer if you can manage it, to leave the house and go for a walk outdoors will help you feel brighter, clearer and more focused.
Consider listening to your favourite music, a podcast, audiobook, or anything that may help you when you're out on your walk. You could also try learning more about local wildlife or flora and fauna and try to spot any whilst you're out on your walk.
2. Free activity with the kids
After the festive period, you may be looking for something to do with your children that doesn't cost anything and is great for their energy; a walk in your nearest park is a great option.
If you're looking for a great trail that is kid friendly with lots of trails, All Trails have a list of great destinations. 
If you're not sure where to start, visit Day Out With the Kids to find parks near you, as well as events and activities taking place.
3. Great for your health
If your new year's resolution is to be healthier in 2023, then walking is a great way to help you achieve your goal.
As mentioned, walking has great benefits for your mental and physical help and is often overlooked as a form of exercise.
The truth is, walking is one of the best ways to stay healthy.
Research says that going for regular walks is more than enough to help you stay fit and healthy. According to the NHS, a brisk 10 minute walk each day is enough to stay healthy. The NHS also have great information on staying motivated to go on your walk each day.
Try listening to music or your favourite podcast to help make your walks interesting. You can also try new routes with more incline to challenge yourself a bit more.
4. Reduces loneliness
Walking is sometimes seen as a solitary activity and whilst it is great if you want to get outside for some alone time, it doesn't have to be a lonely activity.
In fact, going for walks is a great way to beat loneliness. There are thousands of walking groups across the country that you can join for absolutely free. If you're new to walking and would like to try something new whilst meeting other like minded people, then a walking group could be just the thing for you.
The Ramblers' Association  have information on walking groups across the country that you can join. 
You can also visit your local tourism association for information on local, regular walking events taking place. These are also usually free or have minimal charges.
5. Boosts your vitamin D levels
If you live in the UK, chances are you have lower levels of vitamin D than you should. Vitamin D is especially important for keeping our bones, teeth and muscles strong, but living in the UK, not being outside much and wearing clothes that cover our skin can significantly reduce our vitamin levels.
The NHS and UK Government have even suggested that everyone should take daily vitamin D supplements in autumn and winter to help increase your levels of vitamin.
Another way you can help to improve your levels, especially at this time of year, is to take regular walks. It may not be enough to significantly increase your levels, but it is a great start to get your vitamin D levels back to where they should be.
Happy walking!