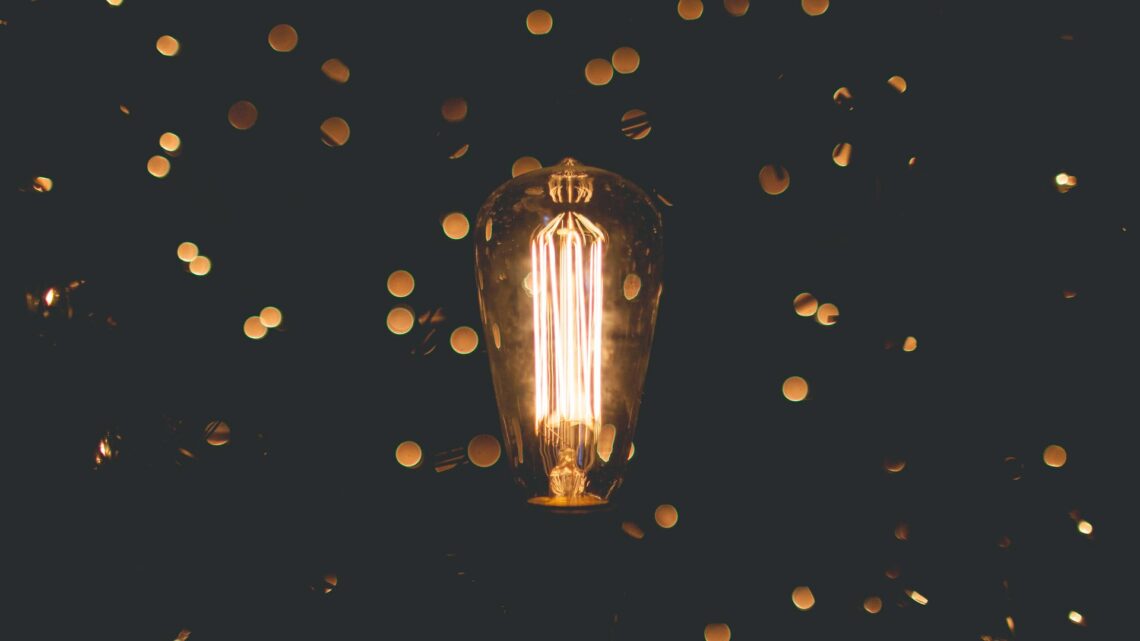 3 Ways To Save Energy At Home
How much was your latest energy bill?
At the end of winter it's entirely possible that your energy bill was alarming to read. This isn't ever a good time for the bank balance but as well as the obvious cost to you there's the hidden cost of what overconsumption is doing to the planet.
Being aware of how much energy you use at home and taking steps to reduce overall energy usage not only will save you money but it will also reduce the size of your carbon footprint.
---
Small disclaimer! It's worth mentioning that the concept of a carbon footprint was created by BP in order to put the responsibility for climate change onto the customer. In this case we're not using the term to guilt trip people into using less we are using it to illustrate the impact we all have as consumers. While we should be conscious of our individual effect on the environment, the best way to make change is as always to lobby companies and government representatives to put the pressure exactly where it needs to be.
---
So while these are ways to reduce energy usage in the home, which will hopefully save you money and energy, please do not feel guilty if you can't do these things. The overwhelming responsibility for climate change lies with corporations and governments. For now all we can do is adjust our habits and vote both physically and financially.
Now that's out of the way here are some things to consider!
How old is your boiler?
This is not an easy or cheap fix, and we're well aware that nobody will ever change their boiler for fun. However, if you are in the process of replacing your boiler, we encourage you to choose the most energy efficient one you can afford.
Boilers typically account for 55% of a household's energy bill so while this is an expensive fix, it can reduce the amount of energy you're using overtime which makes it worth the effort.
When did you last switch your energy provider?
We're always bombarded with adverts about switching energy providers to save money, and this is a good way to save overall. If you can't make changes to lifestyle to reduce your energy consumption we recommend switching to a provider that's committed to generating green energy.
This won't stop the older companies continuing to produce energy the old fashioned way but it sends a strong message that the better these green energy companies do the more demand there is for this service. Ultimately that's how big corporations start to listen, when an outsider starts to take their profit share they will adjust their methods to match in an attempt to get previous customers back.
If you aren't sure where to start, the usual price comparison websites now have the option to search for a new supplier that specifically uses green energy.
The old methods will still work!
At the risk of sounding like a broken record, the good old fashioned ways of saving energy still apply.
Switch off lights when you're done in the room, those at home Blackpool Illuminations will run up your energy bill and cost you in the long run. If you do want to light up your house, make the effort to switch to low energy bulbs that will cut your energy use and last far longer than traditional bulbs.
Unplug devices when you aren't using them, especially things like phones and tablets when you're done charging them. Even when they are done charging the battery they will still draw energy and contribute to your total usage. Why not plug your phone in to charge a while before you're planning to go to bed? Then you can unplug it before you go to sleep and there's no way for it to take up more energy than it needs.
If your appliances have an eco-mode, use it! Dishwashers and washing machines typically have this mode and are designed to make the machine more efficient. If you're replacing any appliances choose one with the highest rating you can afford, it will pay off long term.
---
There are so many little things that you can do around the home to save you energy and ultimately money. While big companies need to change, and we need to tell them to change every chance we get, we can still play a very small part and send an important message.